Best Irish Music Blog?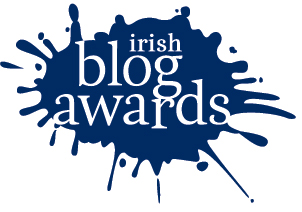 Weareie has been nominated in 2 categories for the Irish Blog Awards 2007 - Best Music Blog and Best Specialist blog. As the blogging equivalant of a filthy and obsessive cave dwelling hermit we're hardly the type of blog that usually wins (or even competes) in this sort of popularity contest, and Im not even sure what the prize is - but nonetheless, if youve enjoyed the last 18 months or so of sporadic mixes, rants and unnecessarily detailed sleeve notes please feel free to doff your cap in our direction.
You can vote
here
.

Voting closes this Friday the 16th at 5pm (GMT),

so youll have to be quick. Use the drop down menus in the 'specialist' and music' categories to select WEAREIE and then tick the 'I have checked my nominations' box. You can only vote once and multiple votes will be deleted entirely, so spamming wont help...