Yah nah DJ - Yah talk pure punchline...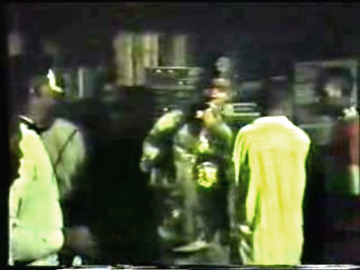 I said I wouldnt make a habit of this, but I cant resist linking up one more soundclash for you all to enjoy.
This ones a 1989 clash featuring the usually invincible Killamanjaro (with Ninjaman and Charlie Chaplin) being slaughtered by Creation DJ Papa San with a bit of help from Gregory Peck, Johnny P, Bunny General and Dirtsman.
Check out San's flow from about 15 minutes in! Literally unstoppable!
Jaro Side
Creation Side
Sound quality is OK but not great. These are temporary links so get them before they expire.