Saturday Síbín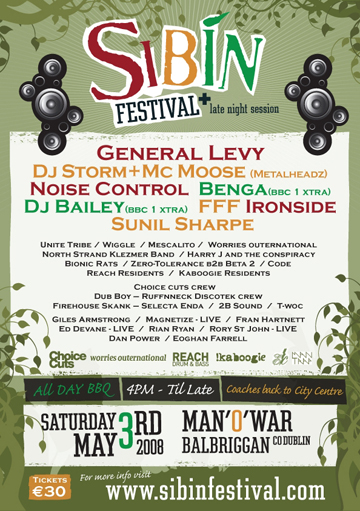 This
should be a good one. I saw General levy a few years back in Germany and he was great - expect a few rewinds of 'Incredible'. Storm is playing an old skool set,
Subtle Audio's
Code is playing with the Reach lads, and there'll be some serious bass pressure from soundsystem stalwarts
Worries Outernational
and Firehouse Skank.
Only a few miles outside the city too. if the weather holds it could be a very pleasant day indeed...