Blogariddims 48 / Jazz from Woebot
(Droid Sez: Episode 48 comes from the one and only Woebot, who has (kind of) come out of retirement to contribute this set. Theres not much to add to Matt's intro and post, simply that I hope you'll all enjoy this musical ambrosia as much as I have....
)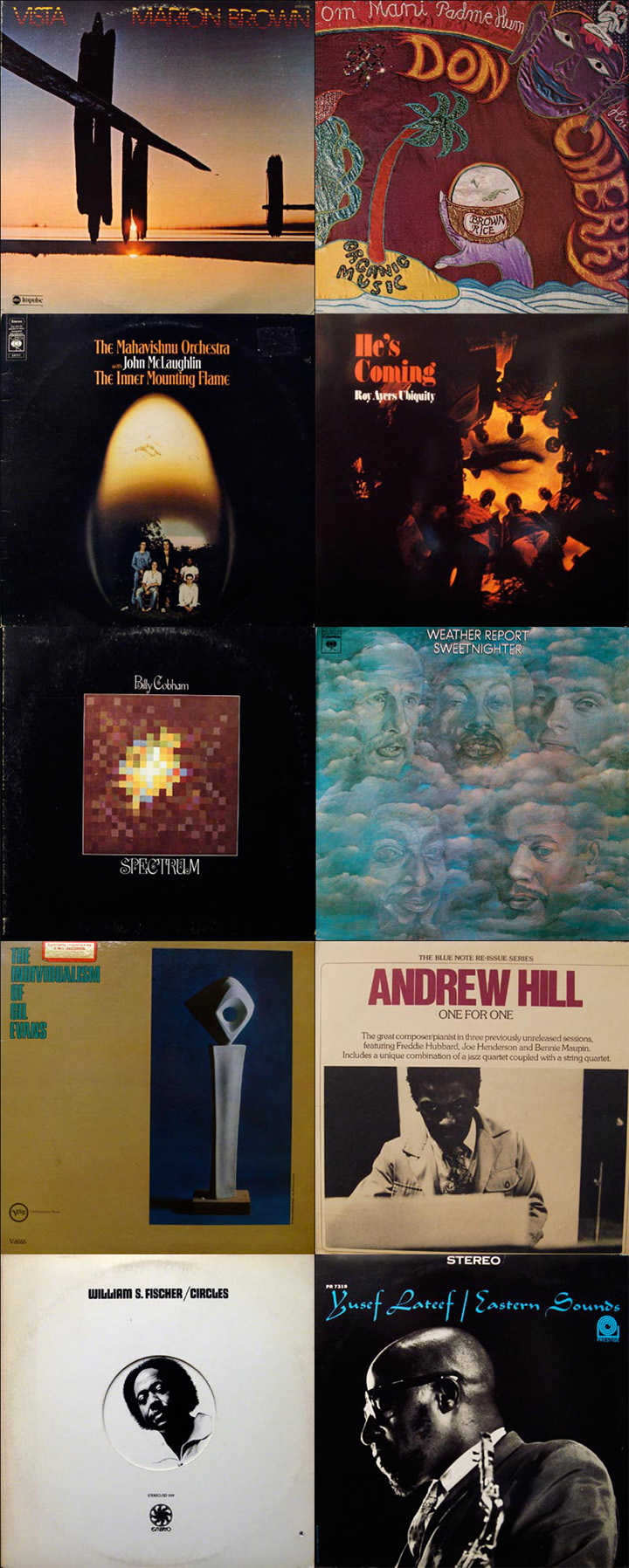 Shunted off the stage and smoking in the alley. For a while Jazz had
something like an Embassy but then its proponents drifted on to
Reggae and Brazilian music. Now no-one (apart from you dear listener)
gives a shit about it:


Download direct here, subscribe here, or peruse the series at your leisure here.

1. Yuseef Lateef: Plum Blossom
2. Andrew Hill: Illusion
3. Gil Evans: The Barbara Song
4. Marion Brown: Bismillah Raxmani Rahim
5. Don Cherry: Brown Rice
6. Mahavishnu Orchestra: You Know You Know
7. Roy Ayers: We Live In Brooklyn
8. William Fischer: Circles
9. Weather Report: Non-Stop Home
10. Billy Cobham: Stratus

This mix has been specially put together for
the Blogariddims series.

Follow this link for more information.